With Sportscenter on in the background this morning, and we're waiting for some MLS Cup coverage.  Never heard it; never saw it..  ESPN – you fail.  Again.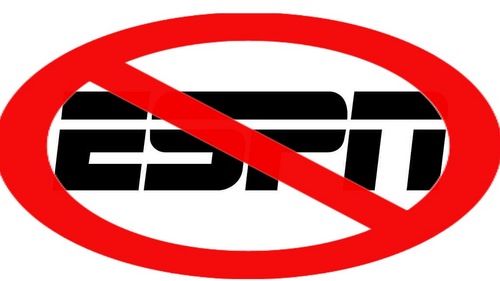 Plenty of analysis on mediocre NFL Quarterbacks, reactions to the College Football playoffs.  Plenty of noise about QBs who aren't even playing – Manzeil and RGIII.  But three good minutes on the championship of Major League Soccer?  Not saying it wasn't in there somewhere, but I sure didn't see it.
And it's not like they were lacking stories…  Back and forth match, extra time heroics from Keane, and Landon's final game!
Fail, ESPN.
Sure, the game itself was sloppy and rough and lacking in some respects, but championships often are.  That's what you get.  The Galaxy had long periods of midfield domination, but Jones and Nguyen fought back for the Revs and had their moments as well.   MLS Cup was a lot more entertaining than, say, the Big 10 or SEC Championships (hello, blowout loss, Wisconsin and Mizzou).
We don't expect much of ESPN when it comes to soccer.  Their talking heads shows only seem to bring it up to mock, and the highlight packages and post match reporting are sparse and often incompetent.
Come on, ESPN, get Alexi Lalas or Taylor Twellman on there- they're entertaining and opinionated!  Support the match if you're going to televise it.  We don't need two more minutes of  mediocre NFL coverage or another LeBron or Tiger Woods update.  Just, no.